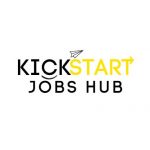 Website Islay Frigate Hotel
Contracted Hours
Contracted to 25 hours a week.

Working Pattern
To be established
Hourly Rate
National minimum wage dependent on age
Job Placement Summary
Eligibility
Candidates must qualify for Kickstart by being unemployed and claiming Universal Credit. If you wish to apply for a Kickstart job please refer to your job coach.
About Us
We are a long established, newly refurbished family run hotel situated in the idyllic village of Tarbert on the West Coast of Scotland. Alongside our rooms, we run a bar, beer garden, restaurant and function suite. We are a small team but we are excited to welcome a new Kitchen assistant to work with us.

What will you be doing?
As a member of the Front of House staff you will play a crucial role in the day to day running of our restaurant service. We are looking for someone who will be able to fit into our team and ensure that waiting duties are carried out as efficiently as possible. You will greet customers, take and serve orders and generally make sure that all our guests are well looked after. Some of your respobsilities will include:
-Show customers to their seats and present our variety of menu options
-Advise on the best food and drink choices for each customer and answer questions
-Take orders and deliver them to the table deftly and accurately
-Attend to the tables and guarantee compliance to cleanliness standards
– Check the quality of the final servings and resolve any issues
-Deliver checks and accept payment
-Work with other staff as a team
– Work diligently to achieve outstanding service quality
Whats in it for you?
– Work in a beautiful waterside hotel in the idyllic village of Tabert.
– Discounted food
-Flexible working hours
Skills, Qualifications and Experience
-No specific qualifications needed
-Experience is desirable but not necessary
-Great time keeping
-Great Organisational skills
-Great personal presentation and friendly manner
-Great communication skills
-Ability to work as a member of a team
-Ability to handle a number of tasks simultaneously
To apply for this job please visit s.