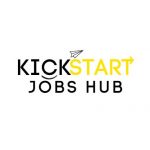 Website Islay Frigate Hotel
Contracted Hours
Contracted to 25 hours a week.

Working Pattern
To be established. 
Hourly Rate
National Minimum wage based on age. 
Job Placement Summary
Eligbility
Candidates must qualify for Kickstart by being unemployed and claiming Universal Credit. If you wish to apply for a Kickstart job please refer to your job coach.
About Us
We are a long established, newly refurbished family run hotel situated in the idyllic village of Tabert on the West Coast of Scotland. Alongside our rooms, we run a bar, beer garden, restaurant and function suite. We are a small team but we are excited to welcome a new Kitchen assistant to work with us.
What you will be doing?
As a Kitchen assistant you will play a crucial role in the day to day running of our restaurant service. We are looking for someone who will be able to fit into our team and ensure that the Kitchen duties are completed as efficiently as possible. You will perform tasks such as cleaning, washing, helping with food preparation, and generally assisting the chef with cooking and plating food. Some of your responsibilities will include:
-Properly cleaning and santising all food preparation areas according to established standards of hygiene.
-Wasing and appropriately all cooking applicances, instruments, utensils, cutting boards, and dishes.
-Assisting the cook with the preparation of meal ingredients, washing, peeling, cutting and chopping fruit, vegtables, poultry and meat.
-Sweeping and mopping the kitchen floors as well as wiping down kitchen walls.
-Assisting with the unloading of delivered food supplies.
-Organising and correctly storing food supplies.
-Promptly transferring meal ingredients from storage areas to the kitchen as per the cook's instructions.
What's in it for you?
-If you have a passion for food this is a brilliant way to start a career as a chef or just generally in the hospitality business.
-Discount on the food
-Flexible working hours
-You will gain a knowledge of cooking techniques and methods
Skills, Qualifications and Experience

No specific qualifications needed
Experience is desirable but not necessary
Great time keeping
Great organisational skills
Great communication skills
Ability to work as a member of a team
Ability to handle a number of tasks simultaneously
To apply for this job please visit s.